Obituaries: Pennsauken Residents Who Made An Impact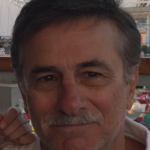 Samuel R. Jurman, age 62 years, of Pennsauken, passed away on July 22, 2017. Beloved husband of Linda (nee Skirpan). Devoted father of Chad Jurman and his wife Melissa, Matthew Jurman and Stefanie Jurman. Loving grandfather of Olivia, Jake and Gianna. Dear brother of Stephen Jurman, Susan Gadoury and Sharon Mitchell. Also survived by many loving nieces and nephews.
Prior to retirement, Sam was owner of MatLin Glass for over 40 years. He was a life member and former Captain of the Highland Volunteer Fire Company in Pennsauken. Sam was also an avid sports fan and loved spending time with his family.
Visitation and funeral were held at the Falco/Caruso & Leonard Pennsauken Funeral Home. Interment followed at Calvary Cemetery in Cherry Hill.
William Martell

William R. Martell, 67, passed away on July 22, 2017. Bill was the beloved son of the late William and Josephine Martell; and dear brother of Mary Martell.
Prior to his retirement, Mr. Martell was a teacher in the Pennsauken School District for many years.
Visitation and funeral were held at the Falco/Caruso & Leonard Pennsauken Funeral Home. Interment followed at Calvary Mausoleum in Cherry Hill.
In lieu of flowers, please send donations to St. Joseph's Carpenter Society, 20 Church Street, Camden, New Jersey 08105.
Obinna Obufor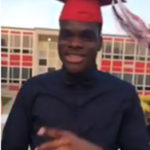 Obinna "Obi" Obufor, 16, passed away on July 10, 2017, from injuries after a tragic accident. Obi was a member of the Pennsauken High School Graduating Class of 2017 and was preparing to attend Rutgers University in the fall.
Obinna was adored by his teachers, friends, teammates, and family for his hard work, infectious smile, and quiet leadership. Obi will be missed but remembered by all those who had their lives touched by this remarkable young man.
The viewing will be held from 8:30 to 10:30 a.m. at St. Peter's Anglican Church, 2200 Genesse St., Hamilton, NJ. Funeral service will be held immediately thereafter at the church. Burial will held at Lakeview Memorial Park, Cinnaminson, NJ at 12:30 p.m.
Robert Alan Miller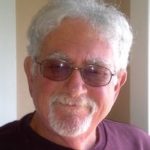 Robert Alan Miller died July 4, 2017, at the age of 76. He was born in New York, lived a time in Clearwater, Florida with his parents and sister, and spent most of his young life in Astoria, where he attended Stuyvesant High School and later earned his BA in accounting at Pace College and MBA in finance and accounting from Bernard Baruch School of the City College of New York. He moved to Pennsylvania and later New Jersey, where he lived the past 16 years in Pennsauken.
He is pre-deceased by his parents, Dr. George and Helen Miller, and is survived by his wife of 29 years, Arlene, sister Marilyn Katzman (Joe Hall), daughters Gale Miller, Beth Steele, and Suzanne Cronin (Doug), stepson Peter Andrew Kut (Donna), grandchildren Ryan Steele, Matthew Kut, Rachel, and Molly Driscoll and Nicholas and Ella Zenatti, brother and sister-in law Gary and Pat Trojak, and nieces Lisa Koenig (Paul) and Jessica Larsen (Matthew), nephews Justin Katzman (Sheila) and Dan Trojak, and beloved fur baby TJ, his Bichon Frise.
Bob was retired from Merck, where he spent ten years as Contract Manager for the Vaccine Division in West Point, PA. Prior to that, he was Corporate Controller for Lehman Brothers Bank, East Coast Corporate Controller for Konica Quality Photo East in Scarborough, ME, Regional Controller for Qualex, Inc. in Philadelphia, and Managing Partner and Vice President of Finance for Grundy Systems in San Diego. In the sixties, he was a part time DJ who developed an amazing memory for early rock and roll songs and groups and could recall the most obscure among them at a moment's notice.
Bob, an avid golfer and sports fan, loved football, college and professional basketball and baseball. Aside from sports, he was a fantastic teller of jokes and had a great repertoire of favorites he told as often as he could to new friends (and with often-hysterical variations and embellishments, to old friends again as well). He was frequently asked to repeat punchlines for those who wanted to pass along his humor.
Visitation and memorial service were held at Inglesby and Sons Funeral Home in Pennsauken.