Pennsauken Harvest Festival Held On October 7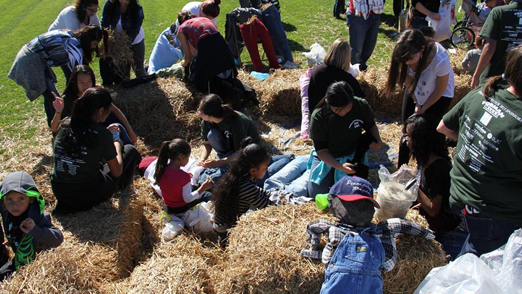 The Pennsauken Township Public Events Committee, in association with the Pennsauken Firefighters Association, will host the fourth annual Pennsauken Harvest Festival, a celebration of heritage, arts and community. The free event, held on Saturday, Oct. 7 from 11:00 a.m. to 5:00 p.m. at the Pennsauken Community Recreation Complex on Westfield Ave., will highlight Pennsauken's diverse cultural identity.
"We're extremely excited to celebrate our diverse community and have some fall fun for the whole family," says Pennsauken Mayor Betsy McBride. "We invite Pennsauken residents and our neighbors throughout South Jersey to join us for this wonderful cultural event."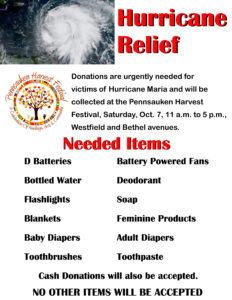 The fourth annual Harvest Festival has plenty of entertainment to enjoy. On the main stage, music and dance acts – showcasing a wide variety of cultural performances, including gospel, rock, reggae, African drums, and Mexican Dance – will perform throughout the day. And as attendees stroll around the event, they'll find stilt walkers, Brazilian Capoeira performances, Native American dancers, and more. Held in conjunction with Fire Prevention Month, a time of year to focus on promoting the importance of fire safety in the community, the Pennsauken Fire Department will hold several demonstrations, including rappelling and a car extraction. This year's theme is "Every Second Counts: Plan 2 Ways Out!"
"We're reinforcing the importance of everyone having an escape plan in the case of a fire," explains Captain Dan Kerr, fire marshal of the Pennsauken-Collingswood Fire Prevention and Inspection Bureau. "Families should practice their home fire drill twice a year, conducting one at night and one during the day with everyone in your home, using different ways out."
Pennsauken's firefighters also encourage attendees to sample chili made by the fire stations in town and vote for their favorite as part of the department's annual contest.
Rows of vendors and crafters will line the parking lot of the Community Recreational Complex, located next to the Merchantville-Pennsauken Water Commission building, north of Cove Rd. Festival goers can also enjoy a wide variety of fare from many food trucks. There will be plenty of free activities for the kids, including scarecrow making, pumpkin painting, sack races, pony rides, soccer shootouts, inflatable bouncers, jump rope making, balloon twisting, and face painting. And for the brave of heart, there will even be a mechanical bull.
During the Pennsauken Harvest Festival, volunteers will be collecting specific items to help the victims of Hurricane Maria in Puerto Rico. Attendees are asked to be as generous as they can for this relief effort. Harvest Festival volunteers will ONLY collect the following urgent/priority items: bottled water; D cell batteries, flashlights, baby and adult diapers, blankets, feminine products, toothbrushes and toothpaste, deodorants, male and female, battery powered fans, and soap. Cash donations will also be accepted. Please DO NOT BRING any items that are not on this list (no clothing, shoes, etc.).
Plenty of regular and handicapped parking will be available for attendees, and traffic assistance will be provided by Pennsauken Police.
"The Pennsauken Harvest Festival keeps getting bigger and better every year," says Pennsauken Mayor Betsy McBride. "Come out and experience the many cultures that make Pennsauken truly special."
For more information, visit https://www.facebook.com/PennsaukenHarvestFestival.