Pennsauken Holds First Annual Holiday Lights Contest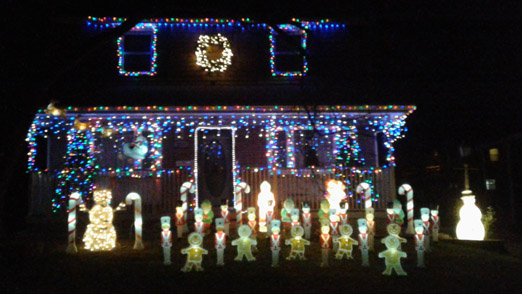 Pennsauken Township would like to recognize the very best in holiday decorations throughout town. As you get ready to do your best Clark Griswold impersonations, there could be a reward for your efforts this year!
A team of light seekers will be dispatched in their Rudolph-drawn sleighs to locate the most impressive expressions of Christmas spirit the town has to offer. If you want to be sure we don't miss your house, feel free to complete the online form located at the Township's web site, twp.pennsauken.nj.us, and your home will be added to the list.
Official judging will occur between the hours of 7:00-9:00 p.m. on Dec. 13-15. Each judging team will perform "street view" evaluations of your home for creativity, holiday spirit, and general appeal. If you don't have the brightest house in town, don't worry; all types of décor will be considered, from nostalgic to Griswold or religious to detailed. All entries are welcome. A first, second, and third place winner will be chosen, as well as up to three runners up. Prizes will be $100 for first place, $75 for second place, and $50 for third. Photos of the winning homes will be printed in the January edition of All Around Pennsauken; all houses considered for this competition will be included in both an interactive online map so that residents can enjoy the local light displays, as well as a video montage shown on Channel 19.
Help spread the holiday spirit throughout our neighborhoods by decorating your home or visiting those who do! For more information, call Pennsauken's Parks and Recreation Department at (856) 665-1000 x151.