Pennsauken's Historic Homes Hold Open Houses On June 4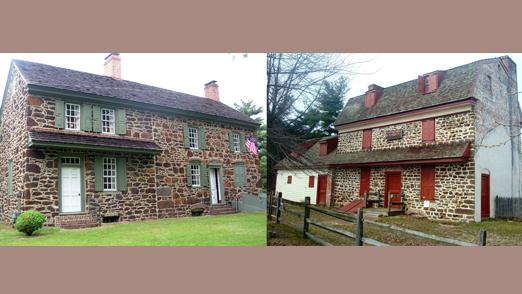 On Sunday, June 4, both the Burrough-Dover House, located at 9201 Burrough Dover Ln., right off of Haddonfield Rd.; and the Griffith Morgan House, off River Rd. at 243 Griffith Morgan Ln. will be open to the public from 1:00 to 4:00 p.m.
At Burrough-Dover House, the ringing tones of the blacksmith will welcome visitors when a mobile forge will be put to good use shaping glowing iron into useful and decorative implements. Meanwhile, at historic Griffith Morgan House off River Road, an exhibit of artifacts, documents and ephemera will remind us once more of the courage and sacrifice of local soldiers, sailors and those who served on the home front during conflicts of the past.
Visit the Griffith Morgan House or Pennsauken Historical Society pages or the group "Pennsauken History Forum" on Facebook for more details or directions; you can also leave a message at (856) 486-9561 or e-mail pennsaukenhistoricalsociety@gmail.com.