Waterlines: September 2016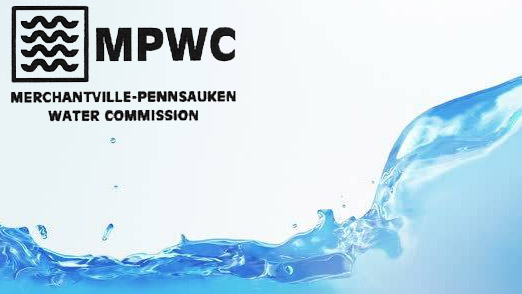 Focus on Safety
By Angela Waldron, Administrative Services Supervisor
Just as the Merchantville-Pennsauken Water Commission has been committed to providing safe drinking water for its customers for the past ninety years, the MPWC is also committed to safety within our workplace.
The MPWC has a pro-active safety committee that conducts meetings each month. These meetings serve as an open forum for staff across multiple departments to bring forward safety-related issues and share their experience and knowledge regarding safety concerns. They also investigate any incidents, accidents, or injuries that occur within the workplace.
The safety committee serves as a partnership between supervisors and employees, reflecting back upon the training that has taken place throughout the year and proactively challenging it to be improved upon and made more relevant to our staff. The MPWC holds on-site training sessions throughout the year that serves to refresh ongoing training, as well as to institute any new standards mandated by OSHA. Training opportunities are also routinely opened up to other local municipalities, so they may also benefit from the instruction.
The MPWC's commitment to safety is also reflected in our lack of loss-time incidents, dating back to 2011. The MPWC is part of a joint insurance fund and has been recognized on multiple occasions for the culture of safety we have developed throughout all levels of the organization. The MPWC takes great pride in the role safety plays as a part of our organization, and look forward to continuing to foster these principles in the future.
---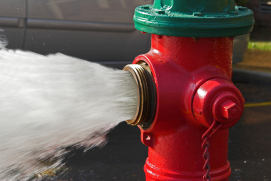 The MPWC has begun its fall fire hydrant flushing initiative at the end of the month. Don't forget to "like" us on Facebook to view the day-by-day flushing schedules!
Hydrants are flushed between the hours of 7:00 and 11:00 p.m. The MPWC recommends that anyone living within this area and surrounding blocks to avoid using water during these hours. In the morning it is best to run water from a tub (cold water side only!) or outside hose spigot to avoid any unsettled mineral content from getting trapped in faucet screens. We thank you for your patience while we perform this important and necessary task!
---
A Reminder To Our Senior And Disabled Customers
Enrollment for 2016 discounts begins in October! Please note that even if you are currently receiving a discount, you must apply EACH year to continue receiving your discount.
Now is a good time to collect any information you may need for your application. As a reminder, our qualification guidelines are shown here:
Senior Citizen Qualifications
You must…
Be 65 years of age or older
Have an income of $10,000 or less per year (not including Social Security)
Have a 5/8″ water meter
Own and live in a single family dwelling
Receive a senior citizen discount on your tax bill
Disabled Person Qualifications
You must…
Have an income of less than $10,000 per year
Have a 5/8″ water meter
Own and live in a single family dwelling
Receive a disabled discount on your tax bill
The enrollment period begins in October and continues through December. Stop by our administrative headquarters at 6751 Westfield Ave. in Pennsauken to pick up an application. You may also print a copy of the enrollment form by visiting our website at www.mpwc.com. Our Customer Support Representatives will be happy to assist you in completing your enrollment form. Your enrollment form requires your block and lot number, so please bring along a copy of your tax bill.